Services
Services are available in person (in the New York area) or via telephone or Skype. My clientele is international, and distance is no barrier to a great consultation (check out the
Testimonials
page).

You can use the Paypal buttons for your convenience. Don't have or don't want to use Paypal? No problem! Credit cards, checks, and cash (in person consultations) are accepted. To order a service without using Paypal, or for more information, email
Armand@IntegralAstrology.net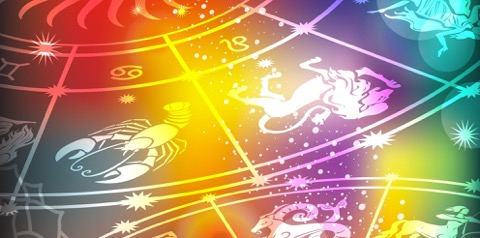 Natal Chart Consultation and Current Transits
:
We are all here for some purpose. The natal chart is a key to understanding the lessons we have to learn, the challenges we have to face, and the gifts we have to give in this lifetime. While many people know that astrology helps us to understand
what
is happening or may happen in the future, it can be of greatest value when we use it to understand
why
things happen as they do.

With this consultation, we'll look at what's happening in your life now, and use your natal chart to determine the best directions to take to solve problems in light of your life patterns, working from the principle that
the best way to predict the future is to have an active role in creating it
. I'll focus on your major concerns, whether they are relationships, career, unblocking creativity, or finding a spiritual direction. From solving a particular problem to just feeling better about yourself and your life, an astrological reading is a great way to get a fresh perspective!

The consultation is your time, and you'll have the opportunity to explore what's of interest to you. Consultations are usually about an hour and half in length. $155.

Transit Consultation
:
This is a usually a follow-up available to a full natal chart consultation. We'll cover your current transits, forecasting for the next six to twelve months. 60 minutes, $105.



Relationship Consultation
(Synastry):
It is through our relationships with others - lovers, friends, family, coworkers, and even opponents, that we unfold the potential of our lives. Meaningful relationships are often stressful in some way, as they require us to work on ourselves, making us reflect on who we are and what we want and need.
In a synastry consultation (
synastry
means to "bring the stars together"), we'll look at the charts of both people, to help uncover the deeper meaning and purpose of the relationship. We'll see where there's compatibility and where there's stress. Sometimes, we uncover karmic patterns that are limiting or harming relationships, or keeping us in partnerships we know are not healthy. At other times, we discover that a wonderful, deep, meaningful relationship is part of a positive and growth-oriented karmic pattern. It can help to bring a deeper sense of peace, meaning, and appreciation to any partnership. This two-hour consultation involves looking at the relationship potential in each chart individually, as well as bringing the charts together for comparison.
Relationship Consultations are done in tandem with my colleague, Margaret Gray, an astrologer and mediator located in Dublin, Ireland.
Click here to visit our website and choose a relationship consultation
. If you prefer to work with me alone to discuss relationship matters, you may choose one of the above consultations.



Selecting a Date for an Event (Election)
:
Sometimes, we need to know if it's a good time to do something. Astrology can help you pick your wedding day, opening day for a business, or the best time to ask for a raise (or when
not
to go on a job interview!). Each date selection should take about 30 minutes. Select the appropriate amount of time from the button below.


Astrolocality Consultation
:
Wondering how you would do in Hawaii? Thinking of packing up to Akron? An astrolocality consultation will help you make the decisions about where to move. If you're considering one place, choose 30 minutes, or 60 minutes for 2 to 3 places. If you'd like a more comprehensive evaluation of all possibilities select 90 minutes.


Gift Certificates
are available for most services.
Email me for more information
.