Services
Services are available in person (in the New York area) or via telephone, WhatsApp, or Zoom. My clientele is international, and distance is no barrier to a great consultation (check out the
Testimonials
page).

You can use the PayPal buttons for your convenience. I'll get back to you within 24 hours to schedule your appointment, via the email address you use for PayPal (or you can email me from another address).
Don't have or don't want to use Paypal? No problem! Credit cards, checks, and cash (in person consultations) are accepted. To order a service without using Paypal, or for more information, email
Armand@IntegralAstrology.net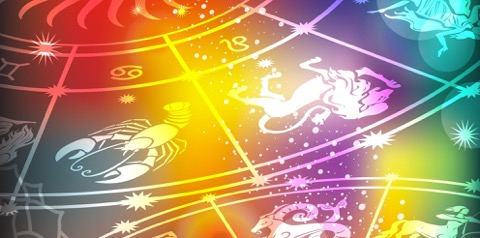 Astrology Consultations

Consultations are interactive, as we work together to create meaning from your chart and find creative strategies to work together. We'll look at what's coming up, what's going on now, and how the past, present, and future possibilities relate to your natal chart.

You have the option to select 90, 60, or 30 minutes.

In general, 90 minutes is preferred for our first meeting, as we will want to get into your chart in some depth. 90 minutes is also best if there are relationship questions involving another person's chart. 60 minutes is appropriate for yearly, semiyearly, or quarterly updates, or to explore a question in depth. 30 minutes is good for quick questions from established clients, such as picking the date for an event, astrolocality (living or working in a particular area), or working on more immediate issues.


Relationship Consultation
(Synastry):
It is through our relationships with others - lovers, friends, family, coworkers, and even opponents, that we unfold the potential of our lives. Meaningful relationships are often stressful in some way, as they require us to work on ourselves, making us reflect on who we are and what we want and need.
In a synastry consultation (
synastry
means to "bring the stars together"), we'll look at the charts of both people, to help uncover the deeper meaning and purpose of the relationship. We'll see where there's compatibility and where there's stress. Sometimes, we uncover karmic patterns that are limiting or harming relationships, or keeping us in partnerships we know are not healthy. At other times, we discover that a wonderful, deep, meaningful relationship is part of a positive and growth-oriented karmic pattern. It can help to bring a deeper sense of peace, meaning, and appreciation to any partnership. This two-hour consultation involves looking at the relationship potential in each chart individually, as well as bringing the charts together for comparison.
Relationship Consultations can be done in tandem with my colleague, Margaret Gray, an astrologer and mediator located in Dublin, Ireland.
Click here to visit our website and choose a relationship consultation
. If you prefer to work with me alone to discuss relationship matters, you may choose one of the above consultations.

Gift Certificates
are available for most services.
Email me for more information
.